Positions
0 Remaining
Description

Join us as we assemble Kindness Kits! Volunteers will get to take assembled kits with them to give to those they see in need.

Remaining Kindness Kits will be donated to local churches and soup kitchens for community distribution.

GivePulse

11 Positions Filled

|

8 Impacts

|

13 Hours
Location:

Brown University CareerLAB,

167 Angell St, 1st floor,

Providence, RI 02912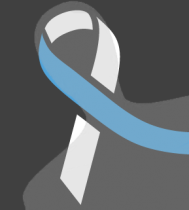 Holly Tran wrote on August 9th, 2018
Thank you for such a great turnout. We had the space booked for two hours but thanks to your efficiency we were able to have all of the kits assembled, counted, and boxed in just 15 minutes! I'm still in awe.

If you were unable to join us this morning, please feel free to stop by CareerLAB to pick up a few assembled Kindness Kits to donate to folks you encounter that could use a care package. Remaining kits along with larger pantry items that weren't able to fit into the bags will be donated to St. Stephen's Church (~late this afternoon/tomorrow).

If you had a fun time with us or if you missed our speedy assembly and want to catch the next one, please feel free to check back on our page for more volunteer opportunities! We have a wiffle ball tournament with the RI Arthritis Foundation coming up this weekend, Brew at the Zoo that's filling up fast, soup kitchen volunteering next month, and more on-campus and off-campus events to come! Stay tuned and please reach out if you have any ideas or suggestions for future service opportunities.