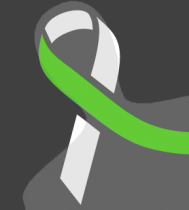 This week was kind of the quiet before the storm.The Beauty and the Beast tournament is being hosted on MLK weekend at the Rhode Island Convention Center and we, as a team, are doing everything in our power to prepare for it appropriately. This includes facilitating we have the mat space to host dozens of kids from across the space, reaching out to USA Wrestling Partners, coordinating reffing, appropriating funds, managing logistics, creating teams, registering athletes, and everything that's involved in creating a tournament from scratch. What Beat the Streets is doing is really amazing. Without this platform and healthy outlet, one can only surmise what kids would find themselves engaging in. Instead for an entire holiday weekend, they can engage in a constructive alternative and even watch Division III NCAA athletes compete on an elite scale.
Aside from creating spreadsheets for coaches to input their anticipated competitors individually tailored to each school, I cleaned up much of the attendance sheets and created monthly tabs for coaches to input their data in a more organized fashion. Instead of a running list where past entries were being deleted, they are all effectively on the same uniform page with monthly logs and ample space for accurate documentation. Silas and I also attended a meeting with Meeting Street School to discuss after school programming with their elementary school kids. Silas has a particular bond with that place and was pleased to see things transpire in an encouraging manner. Hopefully come March and April we can provide programming for kids to partake in the action. I also started amalgamating all hours of programming offered for Richard. This includes but is not limited to practice hours, academic enrichment, club practices, girls programming, and additional events such as winter break camp and skyzone activities. I need to individually bracket the schools and see the effective cost per registered student of kids involved so that Richard can present these numbers to PPSD next week. I also started delving deeper into our registration process and making sure all kids participating are properly registered in our system. It's a little difficult because we have a paper registration process and also an electronic registration link. So cross referencing can get a little technical at times.
All in all it was a good week and I look forward to creating more effective systems for Beat The Streets to utilize. Hopefully our big MLK weekend goes over smoothly also!