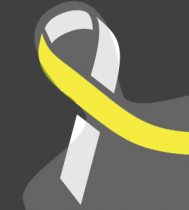 What are your final impressions of the kids in your program?
Your community partner?
Can you grow your sport? Is it the right thing to do?

My final impressions of the kids in the program at D'abate are that they care for each other, they take advantage of the many opportunities the school provides to engage in sport, and they have a tremendous amount of respect for their teachers and administrative staff. Due to the high percentage of Spanish speaking families in the olneyville area, several of the children attending the school do not speak English. This was a challenge for me, but I was always surprised by how eager and willing the billingual kids were to help their spanish speaking classmates. It wasn't entirely clear what the motivators for this was, because most of the time the kids going out of their way to help did not appear to be close friends with the peer they were helping. There were times when I struggled to relay instructions, and that showed in the activity that the children were taking part in, as they would be confused and get extremely frustrated very quickly, but someone would always step in and explain the activity in a way that everyone could understand Maybe it' something that has become a norm within their school community, but it always made me so so happy to see so many of them taking on this initiative without being asked. I was also really happy to hear that so many of the kids enjoyed trying new sports, and that the school offered many opportunities for them to do so throughout the school year. Some of the kids discussed how they liked participating in Mr. Ablehouse's after school soccer program. During my time at D'Abate I also noticed that the children were outside for a good portion of the day, and regardless of if they were participating in an organized sport, they were, for the most part, active during their time outside. The children were always finding simple games to play with each other with bouncy balls, pine cones, etc (that almost always turned into some type of competition) that allowed them to remain active during their free time outside.

I do believe that there is opportunity to grow both basketball and volleyball at D'Abate. There is a genuine interest and excitement for both sports, and the school is able to provide the infrastructure and equiptment to do so. Looking outside of the elementary school, there are many opportunities for children to participate in basketball in the city, so providing them with the opportunity at an early age could peak their interest and give them motivation to continue with it. Looking at volleyball, there are much less opportunities for children at the middle school age to participate in volleyball. There are a few clubs in the area, but even at that, those clubs are competitive, and designed to cater to the highest possible level of play, as opposed to teaching beginners. Volleyball is a very difficult sport to teach to young children because of the level of technical skill it requires, and if the sport should be expanded at D'Abate, it should be approached in a way that emphasizes teamwork, fun, and knowledge of the game, rather than building technical skills.